Episode 64–Chief Mirtha Ramos: A Leading Lady of Law Enforcement
the first-ever female police chief in DeKalb County, Georgia.
Chief Ramos shares how she rose through the ranks to her current position, and about the unique qualities that women bring to law enforcement.
She also encourages women to not be afraid to achieve their goals and to be all that they can be.  This is truly an inspiring interview that you don't want to miss.
More About Chief Ramos
Chief Mirtha V. Ramos began her law enforcement career in 1997 with the Miami-Dade Police Department.  She served in various assignments and rose through the ranks.  
In 2016, she was appointed to Division Chief of one of the largest and busiest divisions of the Miami-Dade Police Department, overseeing 1,200 employees.  On November 4, 2019, Chief Ramos was appointed Chief of the DeKalb County Police Department. As chief, she is responsible for the daily operations of the DKPD and the safety of DeKalb's 700,000 citizens.  Chief Ramos also leads 800 sworn police officers and 110 civilian employees and commands the police department's $95.1 million budget.  Chief Ramos holds a master's degree in Psychology of Leadership from Penn State University. She is also a graduate of the prestigious FBI National Academy.  
Helpful Resources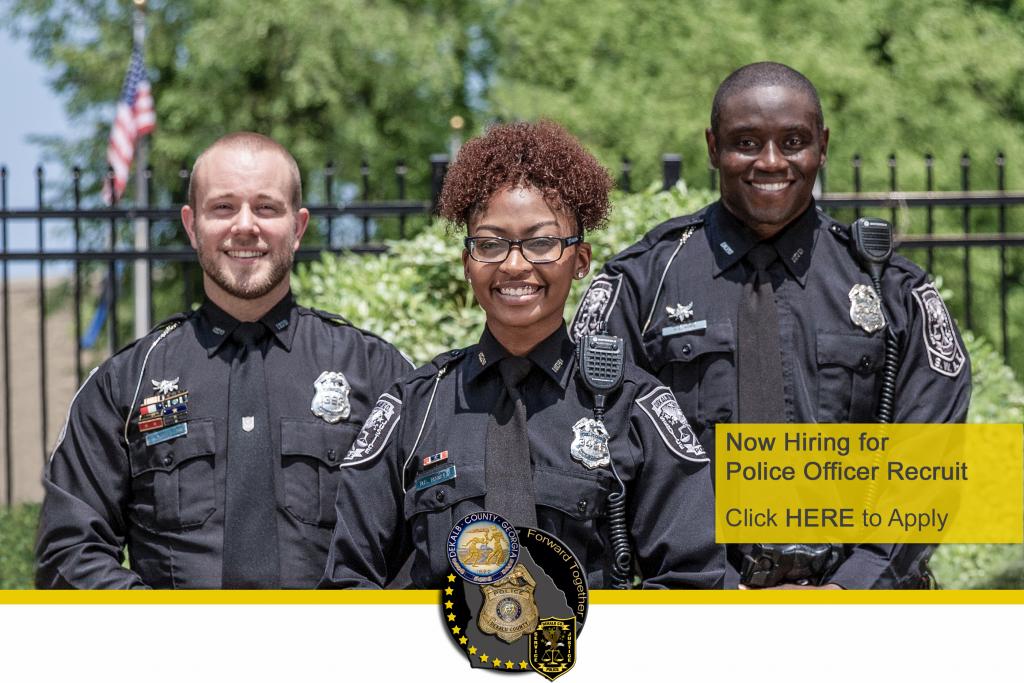 The DeKalb County Police Department is now hiring police officer recruits.
For more information on the Police Officer position, click the above link, and then click on 'Background and Recruiting' in the left-hand column or click on the picture.
Subscribe and Download 
To subscribe to The Working Woman Radio Show, visit www.theworkingwomanradiopodcast.com. Simply fill in your name and email address on the right side of the page, and click submit. You can also subscribe to the show through your favorite podcast streaming service.
To download episodes of the show, click the 'download' button the link below the soundbar.
Also, please visit the WWRS Facebook page and become a friend. Share your comments and questions because we want to hear from you.
Become a WWRS Sponsor
The Working Woman Radio Show is looking for sponsors for the podcast program. Advertising your business on 'The Working Woman Radio Show' is a great way to build your brand. In addition, it's also a good way to support meaningful programming. We have several different sponsorship packages available that can meet most any advertising budget. If you would like more information, go to www.theworkingwomanradiopodcast.com.   Click on the link for sponsorship, download the information, and give us a call.
Podcast: Play in new window | Download
Subscribe: Google Podcasts | iHeartRadio | Email | RSS | More