Episode 11–Practical Help for the Single Working Mom-Part 2
There are some real ways to provide Practical Help for the Single Working Mom in this part 2. On this week's episode of 'The Working Woman Radio Show', we will continue our conversation about ways the church, extended family, and community can help the single working mom.  Last week, we were privileged to have Priscilla Wilkinson, Anne Stuckey, and Angela Paul in the studio with us.  
'The Working Woman Radio Show' sat down with these women and discussed ways that the church, the community, and the extended family can help single working moms and provide them with more support. We talked about how to plan quick and easy meals, community financial assistance programs, mentoring programs for kids, and how the extended family and community at large can aid single-parent families.
Priscilla Wilkinson is a motivational speaker, mentor, consultant and author. She is currently Vice President of HR and Operations at SitusAMC, a financial services company. 
Additionally, Mrs. Wilkinson is also the Founder and Director of Women of Life, a non-profit organization dedicated to mentoring and training women to discover their value, purpose and passion. Besides this, Mrs. Wilkinson serves as an Elder at Crossroads Presbyterian Church in Stone Mountain, GA. She also oversees the Evangelism and Outreach ministries at Crossroads.
Anne Stuckey currently works as a Senior Enrollment Specialist with Big Brothers Big Sisters of Metro-Atlanta. She has been with the organization for almost two years and loves her job. She herself was a mentor and understands first hand the mutual impact mentors and mentees can have on each other. 
Angela Paul is the Chief Operating Officer of Math Plus Educational Services, and has tutored and taught math and science for over 30 years.  Additionally, she is the founder and former director of the Northeast Independent Preparatory Academy. Mrs. Paul has been instrumental in helping home-schooled students get into college for almost 20 years.
Furthermore, Angela is a married to Jim Paul and is the mother of four adult children, and the grandmother of four.
Helpful Resources:
The Salvation Army helps families overcome poverty by providing short and long-term housing assistance, meal assistance, and help with employment.
United Way advances the common good in communities across the world. Their focus is on education, income and health—the building blocks for a good quality of life.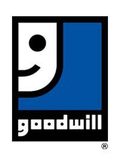 Your next click can connect you with skills, a job and career path. GCFLearnFree.org resources are a great place to build the skills you need to get ahead. Use this job search tool to find employment opportunities at local Goodwill organizations and other employers near you.
Podcast: Play in new window | Download
Subscribe: Google Podcasts | iHeartRadio | Email | RSS | More