Episode 28-Breastfeeding in the Workplace
Breastfeeding in the workplace is an important topic for women since many new moms work full-time.
Although many women want to continue to breastfeed when they return to work, it can be a daunting experience. Many choose to give it up because they feel discouraged and unsupported.
Mary Muse, a International Board-Certified Lactation Consultant, shares valuable information about the in's and out's of breastfeeding for new moms.
We discuss ways that employers can make the workplace a breastfeeding-friendly environment and the laws that have been enacted to allow women to nurse at work.
We also talk about how continuing to nurse has enormous health benefits for moms and babies, and how providing a breastfeeding-friendly workplace profits employers.
Finally, Mary gives advice to breastfeeding moms on what they can do to help make nursing in the workplace easier.
Subscribe and download to 'The Working Woman Radio Show' by going to www.theworkingwomanradiopodcast.com. You can also find us by visiting The Ultimate Christian Podcast Network and clicking on the 'The Working Woman Radio Show' page, or you can look for the show on your favorite streaming service.
For more information about upcoming podcasts and WWRS events, you can also go to the WWRS Facebook page and become a friend. Share your comments and questions because I want to hear from you.
More About Mary Muse
Mary Muse is the founder of Mary Muse Consulting, Every Family Breastfeeding. Since 2011, she has been practicing as an International Board-Certified Lactation Consultant (IBCLC).
In addition to her IBCLC certification, Mary holds a Master's degree in Public Health from Emory University's Rollins School of Public Health. Mary provides virtual prenatal breastfeeding classes and in-home breastfeeding consultations. She breastfed while working full-time. 
Recommended Reading for Breastfeeding
Additional Breastfeeding Resources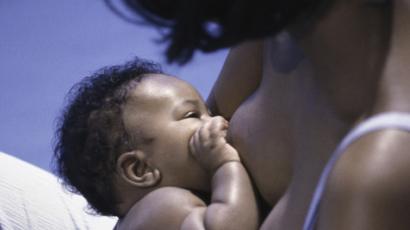 Mary Muse will teach you the basics of breastfeeding basics from the comfort of your home. In this 90 minute one-to-one session with Mary, you and your partner will receive evidence-based, non-judgemental advice, and breastfeeding information from Board Certified Lactation Consultant with over 15 years of experience helping families and teaching breastfeeding.
IBCLCs help with:
✔ Prenatal counseling about the factors that may affect breastfeeding and lactation
✔ Basic position and latch of the infant
✔ Information about practices that promote successful breastfeeding and lactation
✔ Preventing and managing common concerns such as poor latch, inadequate milk transfer or supply, nipple or breast pain, and calming a fussy baby
✔ Milk expression and storage for parents who must be separated from their babies
✔ Strategies for breastfeeding and lactation after returning to work
✔ Breastfeeding and lactation in challenging situations, such as feeding twins or triplets, a premature or sick infant, or infants in special medical situations.
Podcast: Play in new window | Download
Subscribe: Apple Podcasts | Android | Email | Google Podcasts | Stitcher | RSS | More